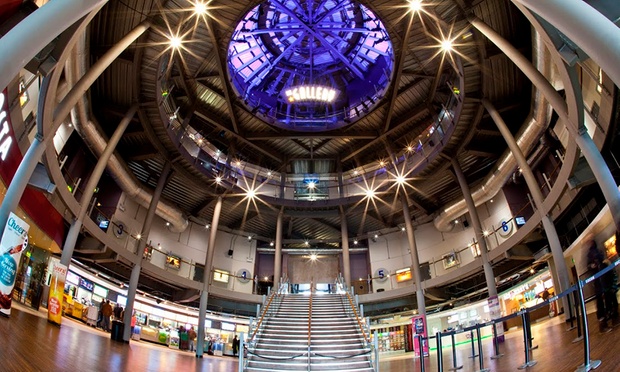 ODEON: Two (£11) or Five** (£25) Cinema Tickets, Locations Nationwide
ODEON are offering cinema lovers the chance to see Hollywood's latest releases with two or five tickets. Valid for standard seating at screenings until 4th June, tickets can be used for 2D and 3D films at locations across the UK. Tickets can be used in one visit or spread across multiple trips to the big screen. To find your nearest ODEON cinema, click
here
.
Choose from the following options:
£11 for two cinema tickets

£25 for five cinema tickets
How it Works
Purchase a Groupon for the number of cinema tickets you require.

For the two-ticket option:

Print off your Groupon voucher and present this at the box office to exchange for tickets to your chosen film.

For the five-ticket option:

Please copy the link from the Groupon code box into a browser and hit 'return/enter'. Your five codes will then be displayed on screen. Either show this screen or print and present when visiting ODEON.